Barry Lipsitz is a professional in real estate investment and asset management with additional interests in community, volunteering, charity, and world travel. His firm Lipsitz Property Group is based in New York City.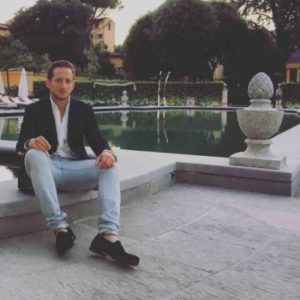 Lipsitz Property Group is based in New York and stands as a leader in managing opportunistic realty investments with a variety of assets including retail, multi-family, mixed-use properties and rental condominiums. Lipsitz Property Group owns and manages real estate throughout the metropolitan area including the Upper West Side, Chelsea, Tribeca, Greenwich Village and Lincoln Square.
Barry Lipsitz is proud to be a part of the company's great success and is eager to continue growing and expanding the company in years to come.
Outside of his professional career, Barry Lipsitz is also passionate about giving back by supporting various charities and nonprofit organizations. Recently, he has provided great support to two of his favorite charities, the Dan Marino Foundation and the New York Board of Rabbis.
The Dan Marino Foundation was founded in 1992 by former American Football player, Dan Marino and his wife Claire. The foundation is dedicated to improving the lives of individuals with autism and other developmental disabilities through specialized programs and services. Giving back to the community has been a life changing experience for Barry Lipsitz knowing he is making a positive impact in the lives of others. Sense of community is very important to Barry Lipsitz.
For over 136 years, the New York Board of Rabbis has shaped the future of Jewish life in New York, educated rabbis and the public, and responded to the changing needs of the Jewish community. New York Board of Rabbis is a private, non-profit organization with more than 750 members, which makes the NYBR the largest rabbinic inter-denominational body in the world.
Along with his passion for community and helping others, Barry Lipsitz also holds a strong love for travel and experiencing different cultures. Throughout his lifetime he has traveled to many distinct areas of the world gaining new perspectives and insights he has incorporated into his professional career and daily life.