Barry Lipsitz
is an avid supporter of multiple charities and nonprofit organizations. One of his favorite charities to support is the Dan Marino Foundation.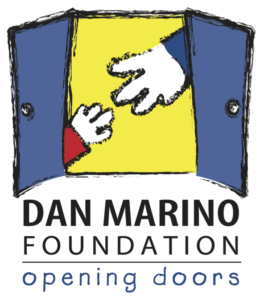 What is The Dan Marino Foundation?
The Dan Marino Foundation (DMF) is a non-profit organization. The foundation's main aim is to help people with autism or other developmental disabilities to improve their lives. The DMF is in the process of creating amazing, magnificent opportunities for people with disabilities to help and improve their lives so they can live life to the fullest, all by the help and use of the latest computing technologies/systems. The foundation provides great programs to disabled people including:
Scholarships for young scientists (Marino Scholars)

Virtual reality software designed to help young adults with disabilities improve and practice interviewing skills
Since DMF was founded, the foundation has a long, positive history of life changing programs & services for people with disabilities that Barry Lipsitz is proud to be a part of.
Who Founded The Dan Marino Foundation?
In 1992, the DMF was founded by Dan Marino (former American Football player), and his wife, Claire Marino shortly after their son was diagnosed with autism.
The History Of The Dan Marino Foundation            
The DMF has been improving the lives of people with autism and other disabilities since it was founded in 1992. In 1995, the DMF created The Dan Marino Centre partnering with Miami Children's Hospital. Today, it is called the Nicklaus Children's Hospital.
With awesome professionals who take care of children with autism and other related disabilities, as well as other facilities at the centre, the foundation has grown successfully and still is growing today.
With the help of supporters like Barry Lipsitz The Dan Marino Foundation continues providing amazing services to help people in need. In 2016, the centre had more than 60,000 visits and the numbers keep increasing.
The Marino Campus
In 2013, the foundation opened a vital initiative called The Marino Campus. The campus is a non-residential program for young adults with autism or other related disabilities that runs for 10 months. It is a very intensive post-secondary education program that will help to improve young adult lives. The campus offers 3 great study programs:
Computer Science

Hospitality

Retail
Every Donation Contributes To Changing Lives
The DMF is a great foundation and has been successful since the beginning. In 2016, ViTA DMF was awarded a Google Impact Challenge Grant in the area of disabilities.
Helping young adults to live their lives to the fullest, the Dan Marino Foundation keeps growing and helping more and more people each year.
Each donation to The DMF will impact the lives of people with autism or other disabilities.
Help Barry Lipsitz and other supporters really make a difference.