Barry Lipsitz is an avid traveler with a passion for learning about the people, history, and culture of each place he visits.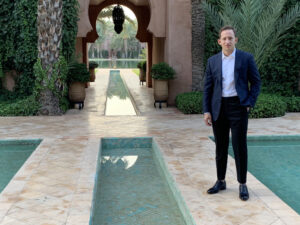 Over the past decade, Barry Lipsitz has been fortunate enough to visit every continent and stay in two-dozen countries. From the green lands of Ireland to the deserts of Australia's Outback, Barry Lipsitz has encountered countless cultures and historical sites that appear much different and more breathtaking than on television or the computer.
With his travel experiences, Barry Lipsitz sets out to learn more about himself while also admiring and learning about the new places he discovers all around him.
Starting in the U.S., one can discover a big difference in attitude and common talk between the Pacific Coast and the South. The big surf and laid back attitude of Hawaii and California is certainly different from the Southern hospitality known along the Gulf coast and the Atlantic.
Barry Lipsitz has also enjoyed visiting South Africa where he was able to explore the interesting history and learn about the great diversity the country represents with its 11 official languages.
New Zealand also offered breathtaking sites and rich history as Barry Lipsitz discovered this country was not only known for its scenes for Lord Of The Rings, but also for its diverse culture and interracial heritage.
When Barry Lipsitz traveled to India and Japan, he was fascinated by the different religious customs and traditions that have remained for many years and still remain in place today.
Each place he has traveled to so far has given him unique insights and new perspectives he will take with him as he continues his life and travel journeys.
Barry Lipsitz recommends to all individuals to not be hesitant about travel. Do not rely on the internet and television or even books to see and learn about the world. Instead, go out there and see it for yourself.
For more travel advice and tips, be sure to follow Barry Lipsitz on Quora.