Giving back and volunteering in the community is important for all individuals but can also be extremely beneficial and rewarding for businesses as well. Over the years, Barry Lipsitz and his business Lipsitz Property Group have supported the Dan Marino Foundation in their efforts to help individuals with autism and other development disabilities. Learn more about how you can support charities to increase the greater good while also helping out your business.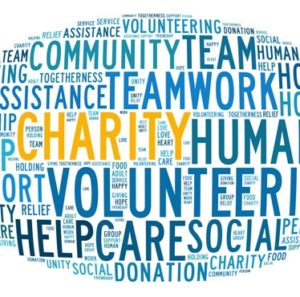 It increases employee morale:
You've probably seen at some of your or friends or family members saying "I work in a company that donates half its earnings to charity". Well, surveys proved that corporate donations give a huge boost to employee morale.
According to a study in 2016, millennials and company leaders that volunteered for a good cause were "twice as likely to rate their corporate culture as positive" and employees were "feeling better than ever".
It results in Tax Deduction:
Now don't go on and start supporting just so you don't have to pay your taxes. Businesses don't donate and support charities just for the sake of tax deductions.
You may not see any savings for your contributions, but if you make sure to follow the rules and take the process the right way, you MAY receive a tax deduction for sponsoring charities and events.
You'll get a better range of coverage:
Charitable sponsorship is a really good way to support various organizations and make a name for yourself while gaining marketing experience. While doing good for your community, you are also putting your name out there for other like-minded, charitable individuals who may be interested in your business.
You're doing good for your community:
That's simply the main goal of supporting charities and sponsoring them. If your business is successful, it is great for you to give back to the community that is supporting you. This may seem like a strange thing, but the public really focuses and supports companies that bring change to their surroundings.
If you choose to donate to a big medical facility, they'll use your money for better research capabilities, which means that your money helps them in their struggle for find cures of various diseases. The opportunities are endless!
Pick a cause you believe people need help in and invest your money for the greater good. There's no feeling better than knowing your money is saving and making thousands of lives better.
Help Barry Lipsitz Support the Dan Marino Foundation for Autism:
If you are a business leader or professional yourself and are looking to donate some of your profits to charity, you should look up The Dan Marino Foundation and its upcoming event, the 8th Annual Walkabout Autism and Expo. They're a group focused on spreading the word and supporting people with autism and their families, and are currently looking for fundraisers to raise $500,000 by the end of this year. They're halfway there, and need businesses like you to help them!
Consider supporting The Dan Marino Foundation by checking out their goals and details on their website. Every dollar you'll donate to this non-profit organization will be spent in spreading awareness about autism! Thanks for reading and hope to see your company name on the fundraiser's list!